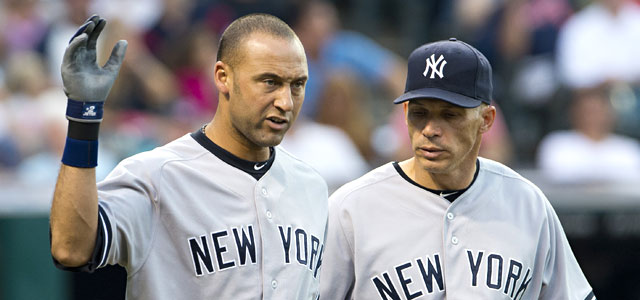 The Red Sox just overhauled their entire organization. In one calendar year they replaced their coach, their general manager (both of whom brought them their first World Series in over eighty years), some very high priced busts, their bonafied superstar, and their expectations. This is all stemming from one of the biggest collapses of our generation. Not to mention it was followed by a crazy smear campaign about fried chicken, beer, video games, pill popping, etc. Is anything off limits today? Basic story is in the end it was good for the Red Sox. How you ask? Well hiring Bobby V was not a mistake, it was a move they could easily undo. This isn't a brand new coach who could one day win World Series for another team, you know what you're getting from Bobby so next year you can go with the young gun. They see how bad things got so quickly therefore they had the urgency to do something drastic and rid themselves of huge contracts. They have a lost season so they could afford to lose a superstar because there are no playoffs in Boston this year anyway. All this stemmed from one September collapse.
This year the collapse came early. On July 18th, the Yankees had a ten game lead on the Baltimore Orioles, on September 6th that lead disintegrated to nothing. That means the Yankees went from the best team in baseball to a team that cannot find a win. They have had injuries. Their starting pitching can't find a win. Their once touted bullpen is having trouble holding leads late. They cannot come back from a deficit. They just aren't the same team. Their swagger is gone. You could say the Yankees lost their smile.
I have news for New York, this is how it is going to be if you don't change your ways. You have too many players who are on the downside of their careers, but are being paid like they're in their prime. The highest paid player on your team is good for at least a month on the disabled list every year. Your star center fielder gets into slumps where he swings at just about anything. Your high priced first baseman has declined significantly since he signed on with you. Your best player is now getting scrutinized by the media for "not caring enough". All these things and more is what is going to cause your immediate demise.
It is well known that the Yankees are desperately trying to get under the 189 million dollar luxury tax. This is going to be difficult when you pay a 36 year old third baseman 28 million, a 37 year old shortstop 17 million, a 32 old ace who weighs almost 300 pounds and has logged over 2500 innings 23 million, and a first baseman who's average has come down to fifty points less than the year before he came 23 million. That is ninety-one million dollars for four players. The players that have contracts up this year are Nick Swisher, Ichiro Suzuki, Raul Ibanez, Andrew Jones, Freddy Garcia, Andy Pettitte, Hiroki Kiroda, Russell Martin, Eric Chavez, and Mariano Rivera. That is four starting position players, three starters, a closer, and most of your bench. How are you going to replace all these guys when you don't have money to spend?
The Yankees need to find a way to get rid of at least one of these huge contracts. I hate to say it, but if a team came and said they would take ARod off our hands if we traded them Teixera or Sabathia I would do it. Teixera is good, but he hasn't been elite since he put on a Yankee uniform. Sabathia has been a model Yankee and everything I could hope for, but the fact of the matter is he hasn't played up to his expectations in 2012 on top of being on the disabled list on two seperate occasions. Things are looking down when it comes to some of these Yankee players.
Their manager Joe Girardi looks like he has aged fifteen years since the start of the season. He is yelling at umpires, getting into it with fans, just doing things that are so unlike himself. The pressure is mounting and he can sense his entire team cracking at the seams. Girardi is watching the storm come over his house and he has no idea how to protect his valuables. It is looking like it may be a long September for Joe.
Now don't get me wrong, their contracts aren't as bad as some of the Red Sox contracts (Dice-K, Lackey and Crawford to name a few), but that doesn't mean it could still hurt us severely in the long run. This collapse needs to be an eye opener for this team. Nobody cares how well you did in June, only who is holding up that trophy at the end of the year. We expect success in New York, and at this point our arrow is pointing downward. The Yankees need to hit the reset button, especially if the Yankees cannot turn around this season and fail to make the playoffs.